Lake Cumberland Regional Hospital Residency Programs promote the importance of healthy lifestyle choices among its residents and foster the development of resilience to reduce burnout.
Creating a Culture of Wellness
The LCRH Resident Wellness program is run by Mark Hamm, M.Ed., a lifelong resident of Pulaski County, KY. Mark graduated from Pulaski County High School in 1989, received his undergraduate degree in Anthropology and Psychology from Eastern Kentucky University in 1995 and his graduate degree in Education with an emphasis in Mental Health Counseling from Western Kentucky University in 2005.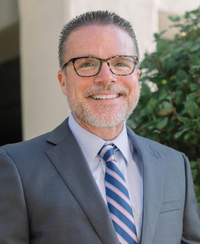 Mark is a Licensed Professional Clinical Counselor Supervisor who has worked primarily in an outpatient setting with children, adults and organizations that have experienced trauma. Mark is CEO of a private outpatient behavioral health practice that has operated in the Lake Cumberland region since 1998. Mark consults regularly with Law Enforcement and Military agencies regarding Wellness, Crisis Response and Trauma informed care. Mark was a member of the State Board of Licensed Professional Counselors from August 2016 through September 2020, serving as Vice Chairperson for one year and Chairperson for two years.
Mark has served as an Adjunct Faculty Member for the LCRH Residency program since January 2020. Mark provides Wellness programming, individual consultation and Psychoeducation regarding pertinent behavioral health topics Residents will likely encounter while in the program with the goal of helping Residents thrive in a purposefully challenging environment.
Mark is married with two adult children. Mark enjoys hiking, running, kayaking, live music, and good conversation.
---
Wellness Opportunities and Service
Buddy System
Offers mentorship for interns
Welcome events introduce interns to the local community.
Meals and Gatherings
Free meals offered daily
Healthy snacks and beverages available 24/7
Regularly scheduled fun meals and gatherings
Self-Care
1:1 meetings with Wellness Coordinator
Designated resident work-rooms/lounges
Wellness Wednesdays
Employee Assistance Program (EAP)
Vitality Employee Benefit (online wellness program for overall health management)
Resident sleep rooms are provided in the hospital
Wellness Lecture Topics
Resilience
Time Management
Stress Management
Mindfulness-based Stress Relief
Personal Reflection Activities
Mental Health, Substance Abuse, and Suicide Recognition
Exercise and Nutrition